"One of the first conditions of happiness is that the link between man and nature shall not be broken."—Leo Tolstoy
2020 has been plagued with one environmental disaster after the other. It all began with the Australian bushfires, then deadly avalanches and earthquakes ravaged various parts of the globe, a lethal tornado caused huge destruction in the USA, a disastrous flash flood swept over Indonesia, locust swarms travelling from the Middle East through Asia destroyed millions of tons of crops. Apart from the devastation caused by locust swarms, India also witnessed two cyclones recently (Amphan and Nisarga). While the world currently focuses on Covid-19, one cannot overlook Mother Nature's fury over the way humans have degraded the environment. Interestingly, many environmentalists pointed out that this pandemic has actually decreased pollution and carbon emissions and been a boon for wildlife. But, why must a pandemic help us restore balance in nature? Why can't we do it ourselves? This World Environment Day, with the United Nations declaring the theme of biodiversity, RealtyNXT lists out top ways you can make your home eco-friendly. 
Do you already own a home and desire to make a significant contribution towards repairing the environment? There are many ways in which you can do so. It will result in a win-win situation not just for the planet but you and your family as well. Read on to know how you can make your home eco-friendly.
Save water
This is one is a no brainer and is probably the most important and easiest way to go green. The lesser water we use, the lesser we pump it and treat it with chemicals. Cutting short the energy in pumping water directly decreases carbon emissions which is the main contributor for greenhouse gases which ultimately results in climate change. One more way to save water is to get all the leaky faucets repaired. Make sure the appliances you use are water-efficient and your sanitary fittings are low-flow as they conserve water.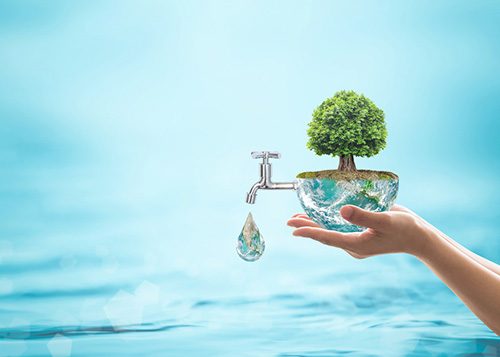 Use electricity smartly
First off all, turn off all the light and other switches when not in use without fail. Secondly, unplug all the sockets when not in use. Thirdly, swap your bulbs to LED ones which are energy efficient and opt to buy electronic gadgets (see the stars marked on them) which save energy. Avoid switching on the lights when you can make use of natural light. Electricity is extremely necessary for leading a modern lifestyle and we must make sure we use it consciously and not unnecessarily.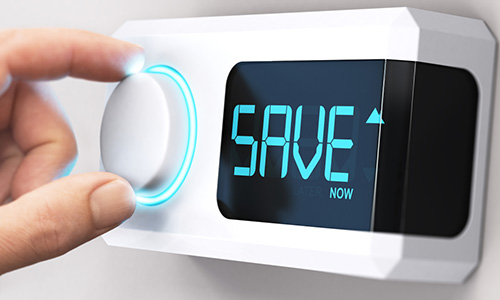 Segregate your garbage
Indian homes are yet to practice the art of segregating wet waste, dry waste and sanitary waste. Make sure you have more than one bin in your home with labels marked on them so your family members and house help can consciously separate the waste. Talk to the garbage collector who visits your building daily to find out if there is a way he can send over your recyclable waste to a place where it can be recycled or contact an organisation which can do the needful. Also, you can create very effective fertilizers for your indoor plants using your wet waste hence reducing your dependency on damaging chemical fertilizers.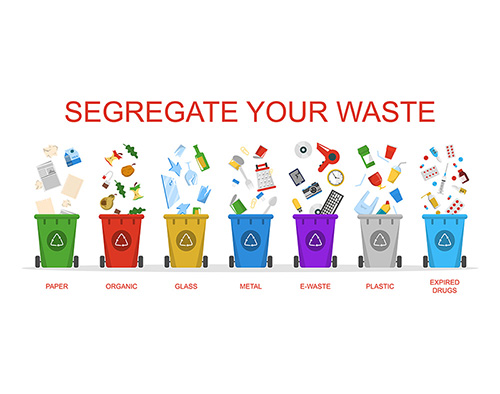 Replace paper with cloth, plastic with glass/steel
We all know how trees are essentially torn down for the manufacturing of paper. Our planet needs more trees now more than ever. Want to contribute in saving trees? Replace all your paper towels and bags with cloth. Plastic waste is extremely difficult to get rid of and damages the environment in unimaginable ways. Do not use any plastic bags at all for your grocery shopping. Your home can be devoid of plastic if you simply replace all the plastic utensils with glass or steel. It not only will be better for the environment but also for your internal health and well-being.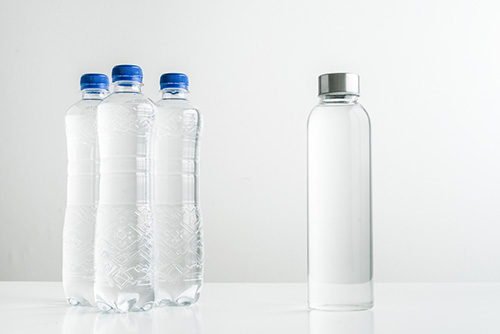 Grow indoor plants
Did you know that there are 50+ indoor plants which aid in completely purifying the air of pollutants and toxic gases? Fact is that this simple step will not only naturally purify the air of your residences, it will also enhance its beauty. Low maintenance plants are the best for those who don't have much time to spare.  A few indoor plants to check out are Holy Basil (Tulsi), Asparagus (Shatavari), Dracaena Song Of India,  Aloe Vera, Peace Lily and Philodendron.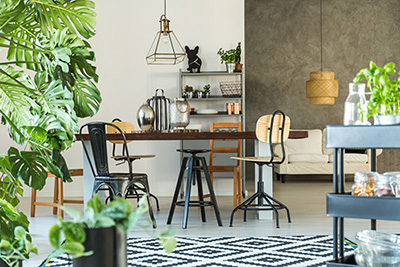 Invest in toxin-free materials for your interiors
These days, there are a plethora of eco-friendly interior options for homes. For flooring one can opt for linoleum, cork, bamboo and Glass tiles. 
Always opt for toxin-free paints when getting the interior walls painted. While double-glazed windows are hugely popular, one can also choose thermal-backed curtains for the area around the windows. 
Bonus tip for potential home buyers: 
Opt for green homes
If you are a home buyer, the best way you can contribute to the environment is by choosing to buy a home in a certified green project. Such projects are developed keeping in mind minimum damage to the environment during construction. They specifically make use of eco-friendly products for both their exteriors as well as interiors and offer amenities like rainwater harvesting, solar panels etc. It is a very effective way of embracing the green way of life and contributing towards a healthier planet.